A-cappella at its best. Les Brünettes conquer the hearts of the a-cappella scene.

Flashback: the four young women once studied singing in Mannheim before touring in 2012 with their first album - simply titled Les Brünettes. Spiegel Online wrote: "The debut CD of Les Brünettes is the most surprising German vocal jazz record in a long time!" Even before the second album A Women Thing was released, a-cappella prizes were won at Vokal.total in Graz and at the a-cappella competition in Leipzig. The FAZ titled: "...the perfect intonation and the opera distance of the voice - everything is of lustfully aristocratic beauty".
Foto © Manfred Rinderspacher
After almost 150 concerts, the young singers are now at the top. And it was time for a CD called Beatles Close-Up. Les Brünettes simply wanted a 'Jungs Ding'. And what could be more natural than to turn to the most famous pop band of all time, the Beatles. For the album produced at Abbey Road Studios the four singers really came up with something.

CDs can be bought here: https://herzogrecords.bandcamp.com/album/the-beatles-close-up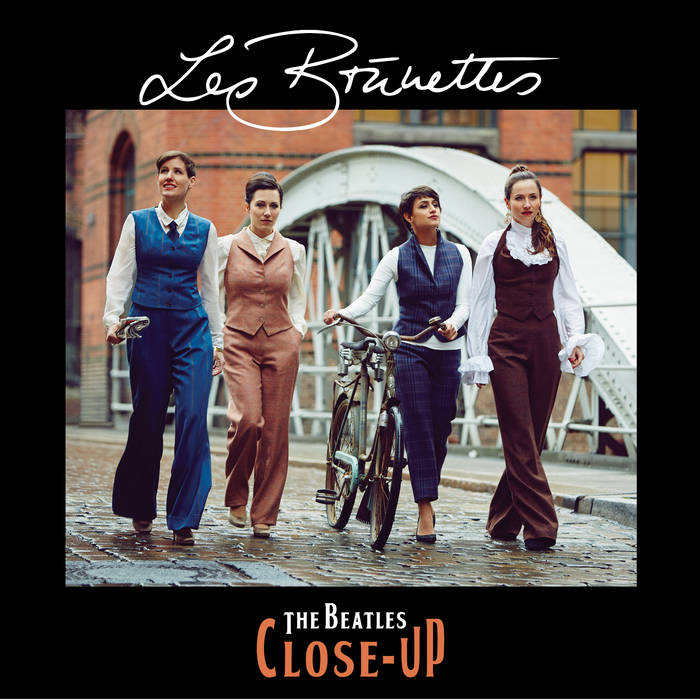 You can also pay by bank transfer. We ask you to send us an email to r.herzog@herzogrecords.com with the delivery address. In return we will send you a mail with the bank details.

And the quartet is still on tour!
Foto © Manfred Rinderspacher